MOUNT ZION MISSIONARY BAPTIST CHURCH
COLLEGE SCHOLARSHIP
The Mount Zion Missionary Baptist Church Scholarship awards college students up to $1,000 to support school-related activities. Anyone who will be enrolled in an accredited institution of higher education during the 2023-24 academic year is eligible to apply.
All application and reference materials should be submitted by 11:59 p.m. on Wednesday, May 31. Late applications will not be considered. Scholarship decisions will be finalized by July.
STUDENTS
Students, tell us about your educational goals, extracurricular activities and volunteer experiences. Additional application materials, such as GPA verification, should be sent to mtzionok@swbell.net.
REFERENCES
Students should submit three references, which can include teachers, church members, volunteer leaders and others. Those serving as references should complete the following application.
"It is more blessed to give than to receive."
(Acts 20:35)
Mount Zion is a tithing church and we encourage all members to give as God leads them.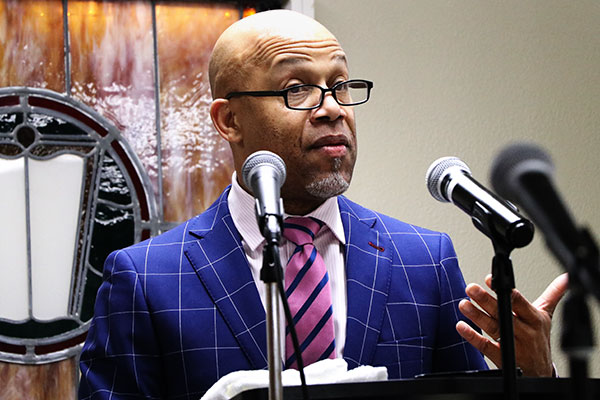 Pastor Ken Patterson has been in the preaching ministry for nearly 25 years. He served under his father, Dr. O.K. Patterson Sr., at Mount Zion Missionary Baptist Church; under Dr. E. Thurman Walker at Antioch Baptist Church in San Antonio, Texas; and at Concord Church in Dallas under Pastor Brian Carter.
In January 2021, Pastor Patterson returned to St. Louis from Dallas to serve the Mount Zion Missionary Baptist Church where his father served for 46 years. God has given him a vision that the church continues to be "Rooted in Christ and Reaching the One." He is intentional about making the word practical so that hearers can do what the word teaches. Pastor Patterson is married to a lifelong educator, Dr. Kristi Baker-Patterson.