A message from Pastor Patterson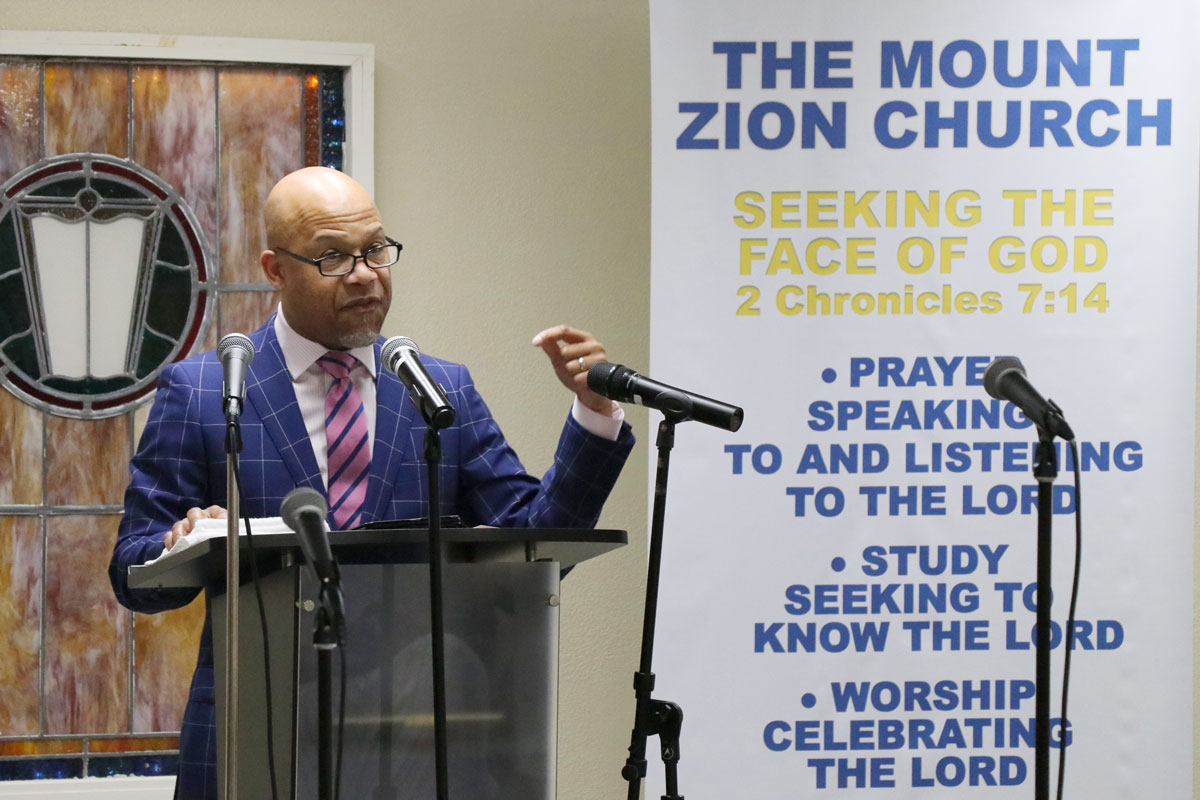 I am so happy that you have chosen to worship with us.
I consider it a privilege to share as the pastor of Mount Zion Missionary Baptist Church, located in St. Louis, Missouri. That's a mouthful, so we simply call ourselves "The Mount."
We want you to know that God loves you and so do we. Our goal is to let you know that you are special and have a place where you can grow in Christ.
As a church, we believe God has a four-part vision for us. That vision for us is to:
Learn as Christians
Love as Christians
Live as Christians
Lead as Christians
We are growing to understand how to embody that vision each day.
We believe that the Bible is God's guiding word that encompasses His perfect will for our lives. Further, we believe that Jesus is God's son and, through His sacrifice, paid the price for all of mankind's sin. When Jesus died, was buried and rose from the grave, He created the path for us to reconnect with God.
Our purpose is to help others to know that Jesus is for everyone. We do that by worshipping with one another, teaching God's word and through service to those beyond our doors and in the St. Louis community. We call it being "Rooted in the Word and Reaching the One."
You are always welcome to join us.
If you have questions about us, please reach out by email at mtzionok@swbell.net or by phone at 314-647-3391.
Yours in Christ,
Ken Patterson
Pastor